You are here
Student Entrepreneurship
Our goal: Develop your entrepreneurial confidence
Duke Engineering students cultivate a lifelong entrepreneurial mindset.
From makerspaces, to new courses teaching entrepreneurial skills, to programs that fund student startups—entrepreneurship is a pillar of the Duke Engineering signature undergraduate experience.
---
Duke Engineering Entrepreneurship
We provide engineering undergraduates with:
Advice: Including one-on-one expert guidance (to access, click 'contacts' below)
Education: Courses, workshops, and scholarships, including the A. James Clark Scholars
Resources: Access info and funding, including the $20K Baquerizo Innovation Grant
Connections: Introduction to the Duke community, including through Duke I&E
Click to view
Contacts
Ken Gall
Associate Dean for Entrepreneurship
kag70@duke.edu
Bill Walker, E'90 G'95
Mattson Family Director
bill.walker@duke.edu
Steven McClelland, E'95
Executive in Residence
steven.mcclelland@duke.edu
---
A. James Clark Scholars
Through the generous investment of the A. James and Alice B. Clark Foundation, the Clark Scholarships at Duke support 10 undergraduate students each year.
This four-year scholarship program builds upon Duke's outstanding engineering curriculum by adding unique training and experiences in leadership, service, and business and entrepreneurship. Open to incoming Duke Engineering undergraduates.
More about our Clark Scholars »
---
Baquerizo Innovation Grant
$20,000 awarded to student teams each year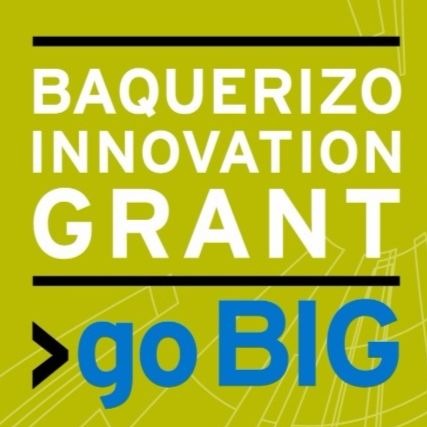 Each year, up to $20,000 is awarded to undergraduate-led teams who aim to go BIG.
BIG seeks proposals from student inventors that could have high positive and transformative impacts on people's lives.
Recent Grant Recipients Include
Protect3d—Produces safety devices, using 3D printing and energy absorption tech, for high-contact sports
Remedy—Developing a device to prevent adverse outcomes associated with sleep deprivation
---
Student Founders Program
Provides weekly coaching and small grants for prototyping
If you're interested in creating a product or service, testing a pilot, and someday launching a venture—but perhaps you're not ready to apply for a BIG grant—consider the new Student Founders Program.
The program provides:
Scheduled weekly coaching sessions
Resources (including small prototyping grants)
And more!
Conducted in partnership with the Duke Innovation & Entrepreneurship Initiative (Duke I&E)
---
Duke Innovation & Entrepreneurship
The Duke Innovation & Entrepreneurship Initiative (Duke I&E) creates a robust culture across the entire university in which students are inspired and prepared for innovative leadership and support and celebrate the translation of knowledge into the service of society.
---
A Founder's Story: Sam Fox

Duke Engineering undergraduate Sam Fox his own company with the goal of creating a device that could safely and comfortably move a hospital patient.