You are here
Student Entrepreneurship
Our goal: Develop your entrepreneurial confidence
Duke Engineering students cultivate a lifelong entrepreneurial mindset.
From creating spaces to work on personal ideas, to new courses teaching entrepreneurial skills, to programs that fund development of student startups—entrepreneurship is a pillar of the Duke Engineering signature undergraduate experience.
---
Entrepreneurship @ Duke Engineering
Entrepreneurship @ Duke Engineering provides engineering undergraduates with:
Advice: Including one-on-one expert guidance
Education: Courses, seminars, workshops, and speakers
Resources: Access to information, tools, and opportunities
Connections: Introduction to the wider Duke community, including Duke I&E
Contacts
Ken Gall
Associate Dean for Entrepreneurship
kag70@duke.edu
Bill Walker, E'90 G'95
Mattson Family Director
Entrepreneurship @ Duke Engineering
bill.walker@duke.edu
Steven McClelland E'95
Executive in Residence
Entrepreneurship @ Duke Engineering
steven.mcclelland@duke.edu
---
Duke Innovation & Entrepreneurship
The Duke Innovation & Entrepreneurship Initiative (Duke I&E) creates a robust culture across the entire university in which students are inspired and prepared for innovative leadership and support and celebrate the translation of knowledge into the service of society.
Certificate in Innovation and Entrepreneurship
Designed specially to provide cross-disciplinary study complementary to any major. The certificate requires an in-depth course of study examining the theories of innovation and entrepreneurship, coupled with hands-on practice in both areas. 
I&E Fellows
Duke Innovation & Entrepreneurship Fellows connect students with resources to create programs and events that support the student body, and support broader programs.
The Fellows support students and student teams at all levels of interest—from teaching students more about innovation and entrepreneurship at Duke to helping founders obtain funding and resources.
---
Baquerizo Innovation Grant
$20,000 awarded to student teams each year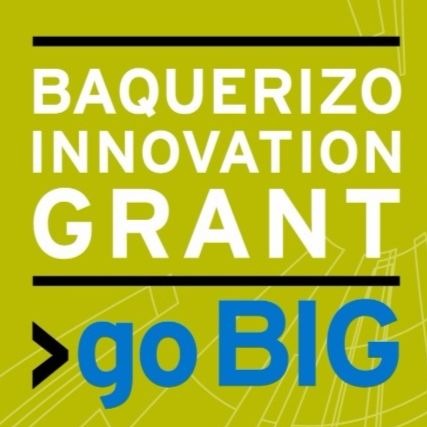 Each year, up to $20,000 is awarded to undergraduate-led teams who aim to go BIG.
BIG seeks proposals from student inventors that could have high positive and transformative impacts on people's lives.
Recent Grant Recipients Include
Protect3d—Produces safety devices, using 3D printing and energy absorption tech, for high-contact sports
Remedy—Developing a device to prevent adverse outcomes associated with sleep deprivation
---
A Founder's Story: Sam Fox

Duke Engineering undergraduate Sam Fox his own company with the goal of creating a device that could safely and comfortably move a hospital patient.