Be Blown Away by the Opportunities
If our signature undergraduate experience is a journey, your Duke Academic Plan is your personalized list of must-see attractions. Built with help from your advising team, the plan is chock-full of choices of majors and minors across a spectrum of academic opportunities.
Step by step, you'll build a personalized path of explorations and interests to your destination—graduation as a Duke Engineer, inspired and equipped for a life of meaning and positive impact.
ABET Accreditation
Each major, apart from the independent study option IDEAS, is ABET-accredited. Even so, IDEAS students experience the common first-year engineering curriculum and receive the same rigorous Duke engineering education.
Duke's engineering founding majors were first accredited by the Engineering Accreditation Commission of ABET in 1936. The first accredited undergraduate major in biomedical engineering in the United States was launched at Duke in 1972. In 2015, we began offering an accredited major in environmental engineering.
Interdisciplinary Options
In our IDEAS option, students design a custom major, or select a pre-approved template.
As you interact with a network of supportive faculty and advisors to pick a major and consider a minor or a certificate program, you'll customize a degree that fits who you are and will take you wherever your sense of purpose drives you.
Majors
One of the milestones as you build your Duke Academic Plan is the selection of a major course of study. It's a big decision. But making it doesn't close out options, it forms the road from which a huge number of multidisciplinary paths will branch.
Duke engineering students typically declare a major during the summer following their first year. And as you discover your interests and define your purpose, you can choose to layer on a second major, minors and certificates.
Biomedical Engineering
Take on societally critical challenges in biology and health care, including the design of medical technology.
Study Areas Include
Imaging and instrumentation
Tissue engineering
Double-major options with civil engineering, environmental engineering, electrical and computer engineering, mechanical engineering and computer science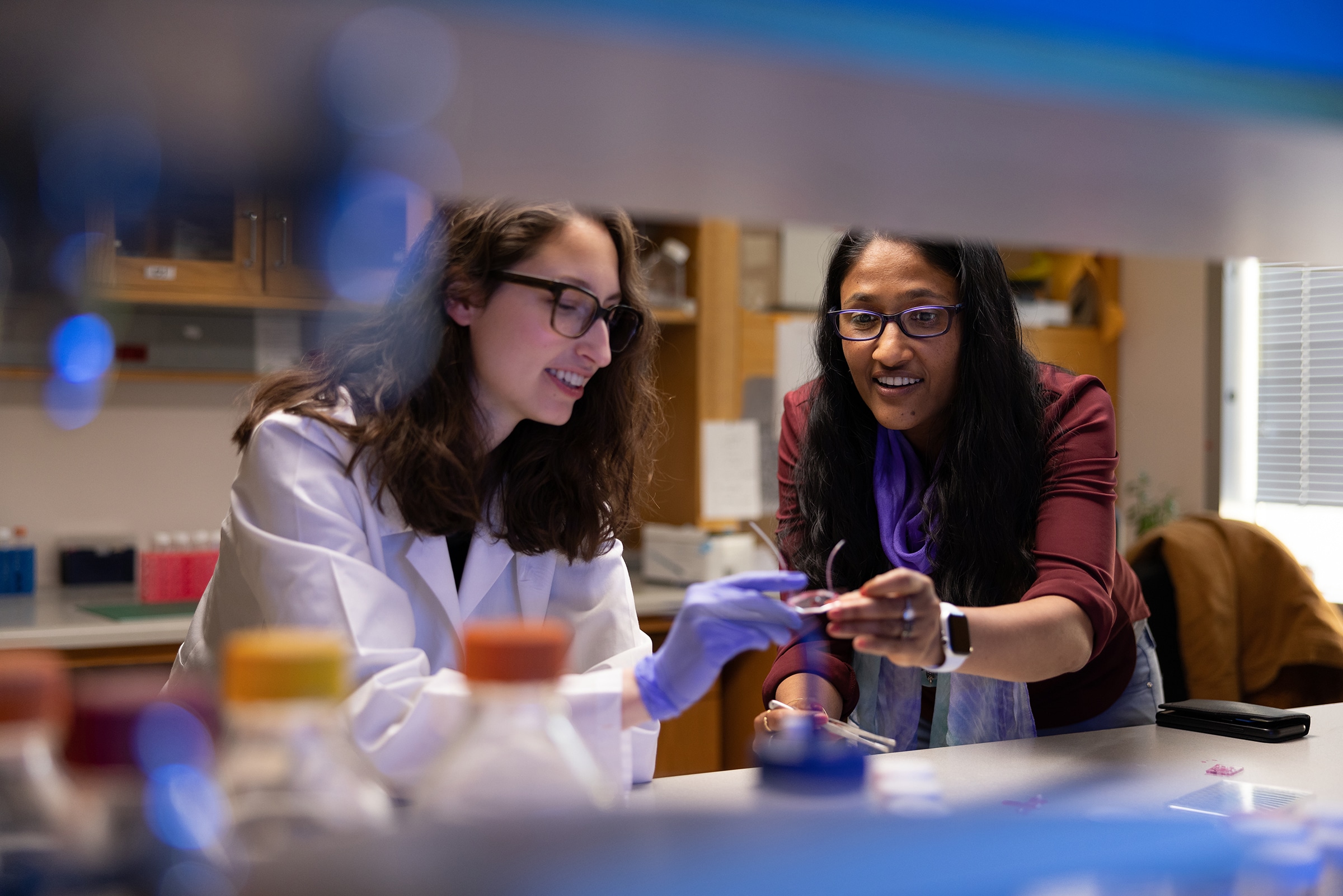 Civil Engineering
Become an engineer designing facilities and systems that support public health, safety and welfare.
Study Areas Include
Structural engineering and mechanics
Environmental engineering and water resources
Double-major option with biomedical engineering
Electrical & Computer Engineering
Integrate knowledge of modern computer systems and electronics with design skills to create new devices and software.
Study Areas Include
Computer engineering and digital systems
Solid-state devices and integrated circuits
Double-major option with biomedical engineering
Environmental Engineering
Make a difference by designing solutions for global challenges such as pollution, traffic congestion, energy needs, and community planning.
Study Areas Include
Water resources engineering
Biotechnology and bioremediation
Double-major option with biomedical engineering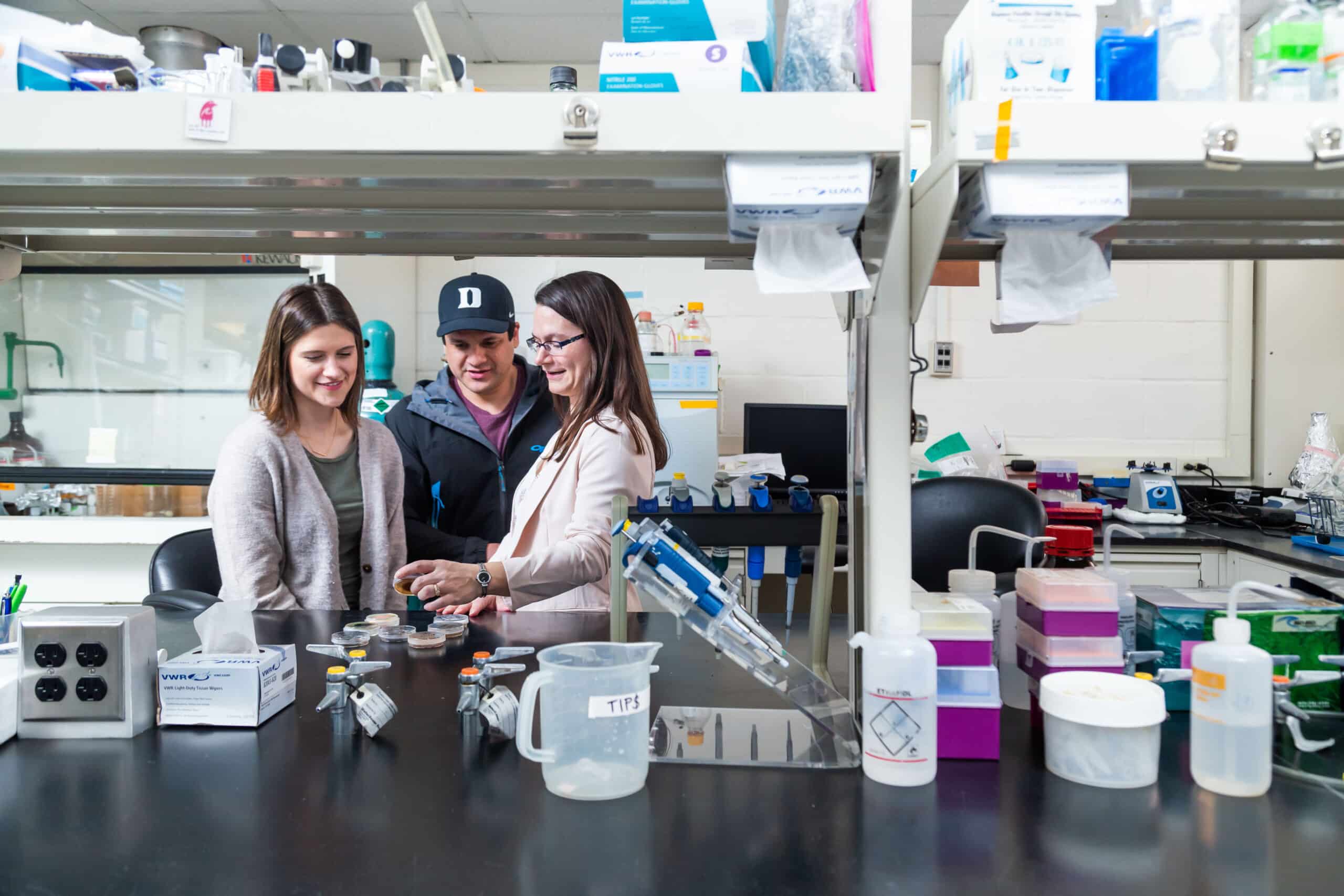 Mechanical Engineering
Prepare for a career creating machines that improve lives, in fields as varied as health care, manufacturing, energy and transportation.
Study Areas Include
Mechatronics
Mechanical design
Double-major option with biomedical engineering
Interdisciplinary Option – IDEAS
Take a deep exploration of category-crossing topics that are important to you. With your advising team, develop your own custom curriculum.
Review the pre-approved template for Risk, Data & Financial Engineering.
IDEAS Topics Have Included
Biochemical Engineering
Materials science
Ocean engineering
Minors
A minor is a sequence of courses focused on a discipline. Duke offers more than 50 minors.
Energy Engineering
Explore renewable energy technologies while you prepare for a career designing solutions to challenges in generation, transmission and storage.