Student Engagement
Impact Education, Find Top Talent
Our students launch into the world inspired and equipped to make big, positive impacts. Our undergrads are so well-equipped that more than 90% have a job offer or grad school plans before graduation. Plus, nearly 80% of our master's graduates are making impacts for leading employers within six months of graduation.
Critical to these metrics is how we engaging our industry partners with our students. Your organization is invited to engage with our talented students through curated opportunities that will yield great value for all concerned.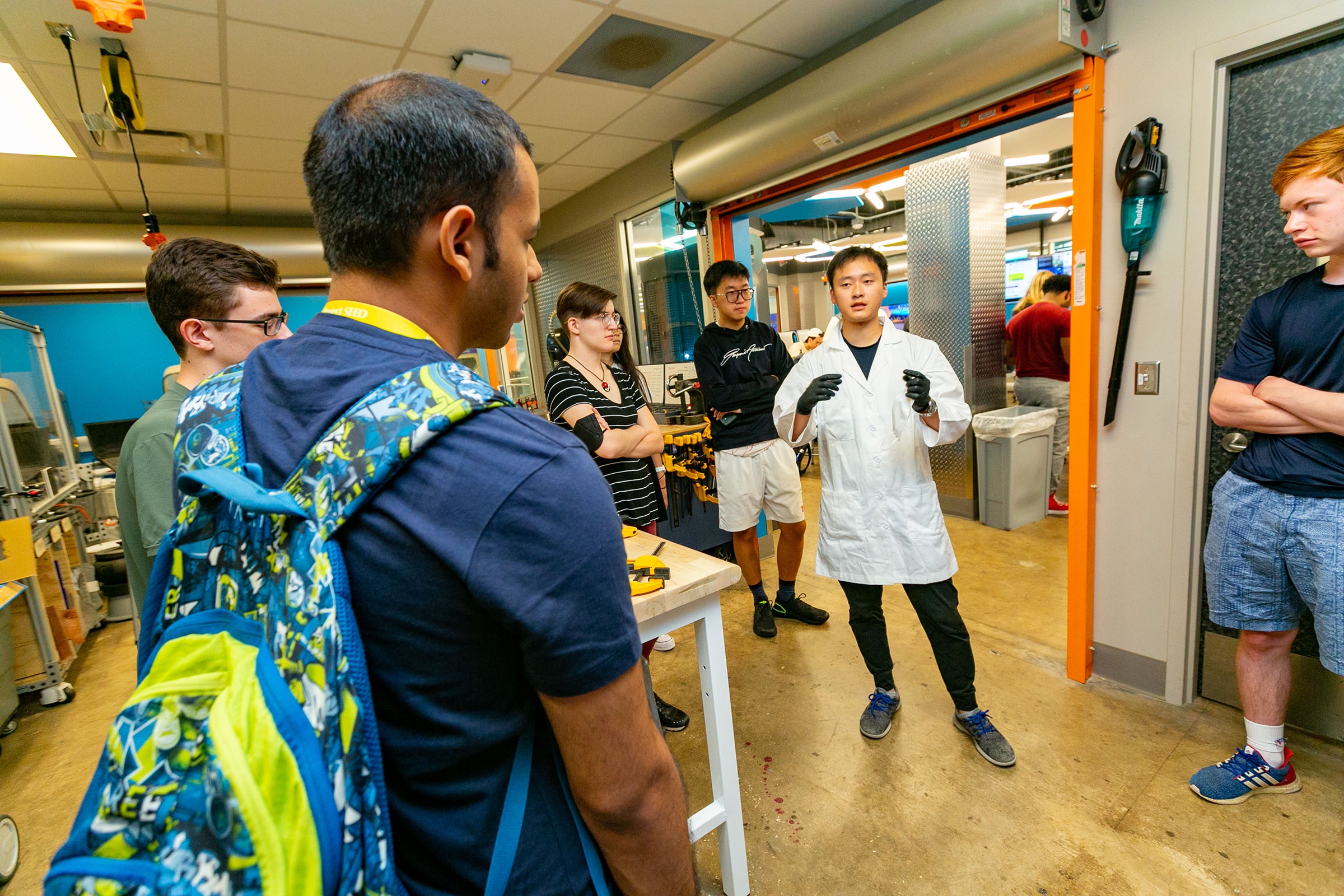 Connecting With Students
Engage our students with an educational opportunity that fits your needs and resources.
Lectures & Chats
Enrich the classroom experience with your insights and expertise, or meet for coffee to talk tech with a small group.
Student Organizations & Clubs
Fill the pipeline of engineers and designers in your field—and have fun—by supporting a student-led organization.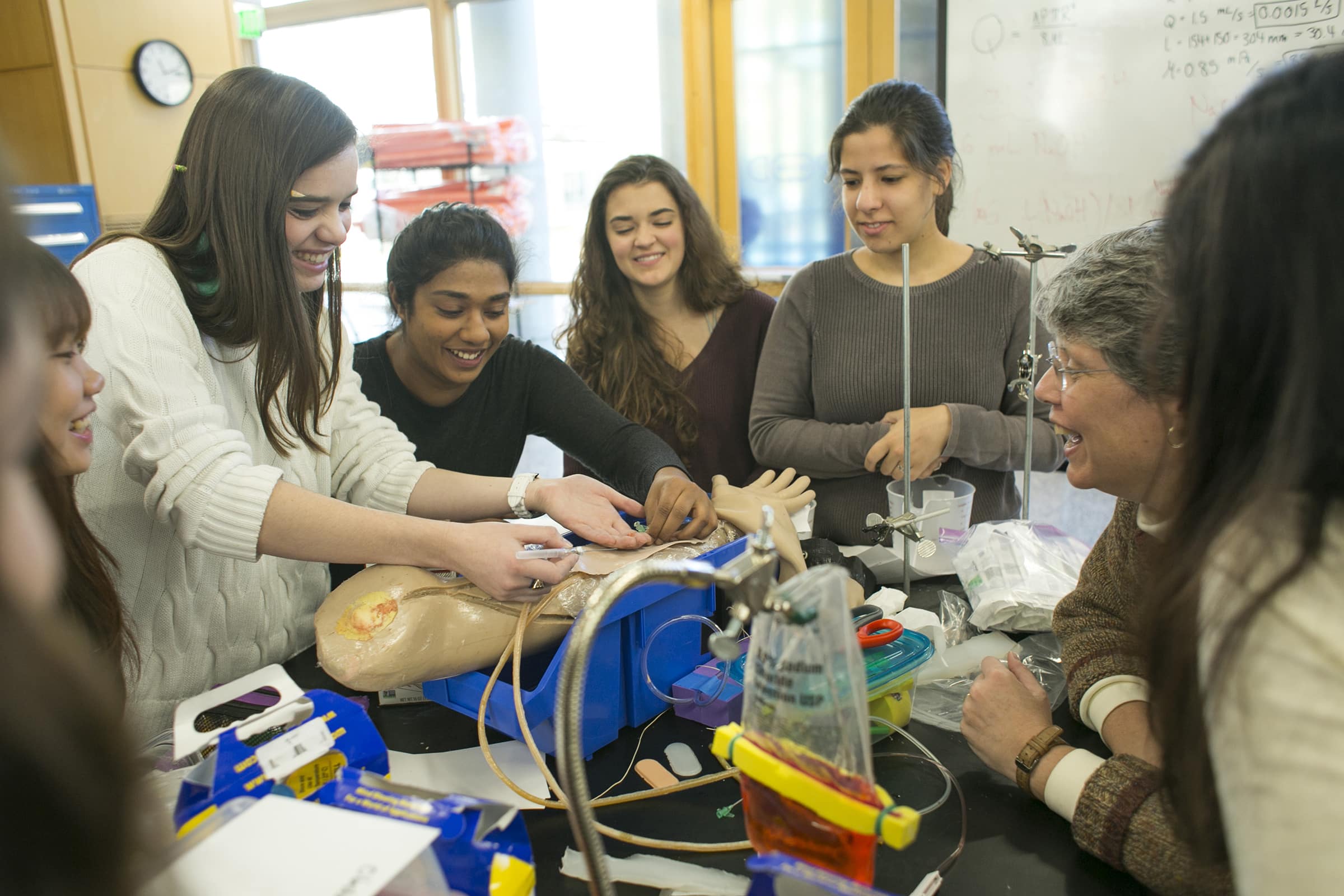 Real-World Problem Solving
A Duke engineering education is hands-on, dealing with authentic challenges. Contributing a project for students to take on.
Recruiting Our Students
Meet top talent through one of our specially curated opportunities.
TechConnect Events
Fill your applicant pool at these casual, interactive gatherings of talented engineering and computer science students
Internships
Join the growing community of organizations that recruit creative and dedicated engineering and design interns
Custom Campus Visits
Create opportunities to meet 1:1 with students working in your organization's areas of focus.
Student Engagement Contact
Collaborate With Us
Start a conversation with Duke Engineering