Undergraduate Admissions
Solve Hard Problems. Have Fun Doing It
You're having so much fun you don't realize how hard you're working. Or, maybe, it's the other way around: You're so in-the-zone, lose-track-of-time immersed in the problem you're trying to solve (and failing to solve, and finally solving) that you don't even notice how much fun you're having doing it. Either way, that's life at Duke Engineering. It's hard. It's fun. Often at the same exact moment.
The Real World Can't Wait
At Duke Engineering, we expect you to impact the world from the time you arrive on campus. You will work on real problems—fixing the climate, harnessing AI, the ethics of gene editing. What stokes your passion? You will work for actual clients with very real expectations. You will go beyond hypotheticals to consider environmental, social, ethical, cultural and economic contexts. Come ready.
Your First Year: Designing from the Drop.
A lot of engineering programs start with semesters or even years of analytical coursework. Not here. In our First-Year Design program, we send you straight into solving real-life problems with a team of fellow engineers.

You might struggle. Your design might even fail. But the process will hone the essential technical and communications skills you need to succeed in the long term.

But the best part? Experiencing the meaningful impact your work as an engineer can have on real people.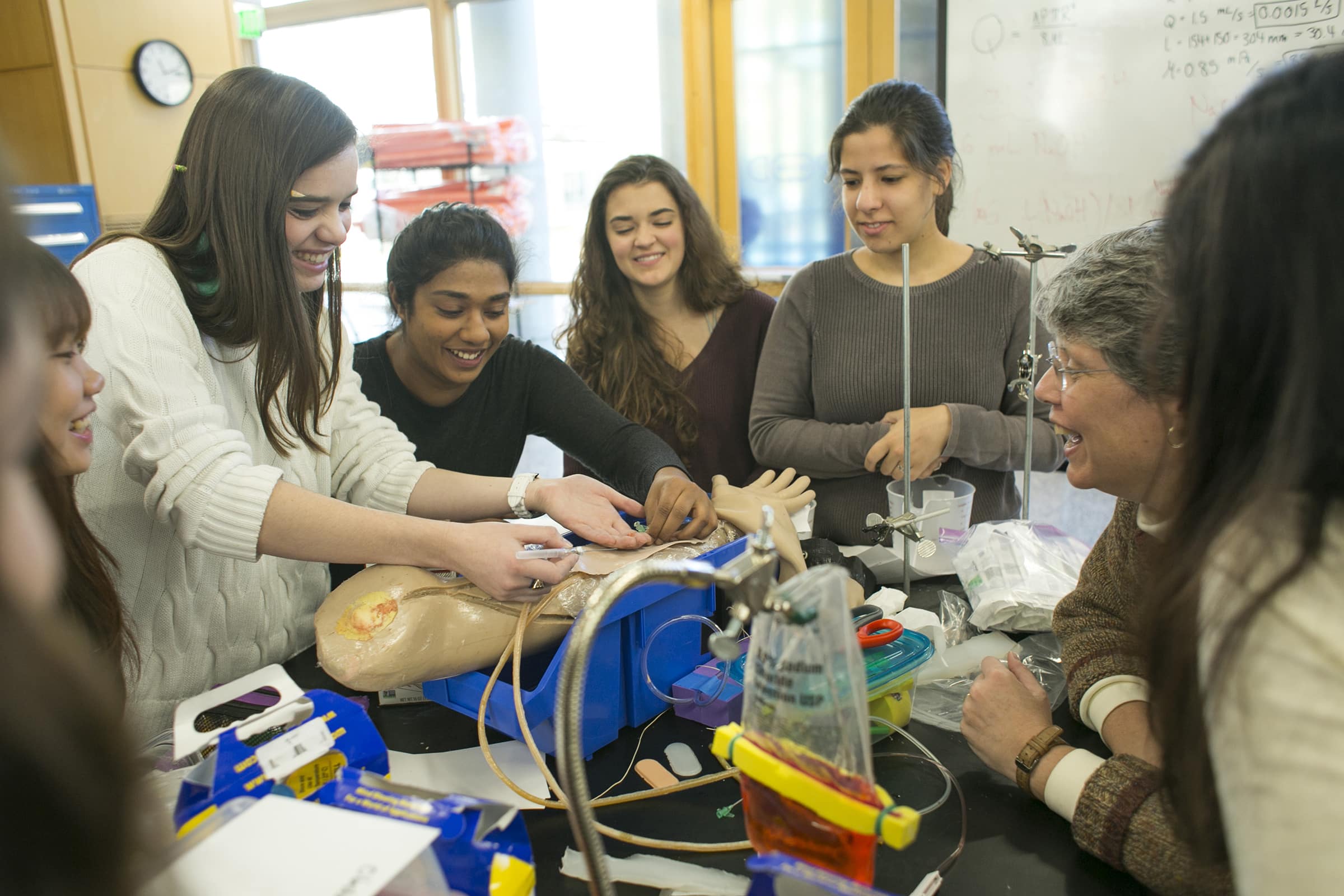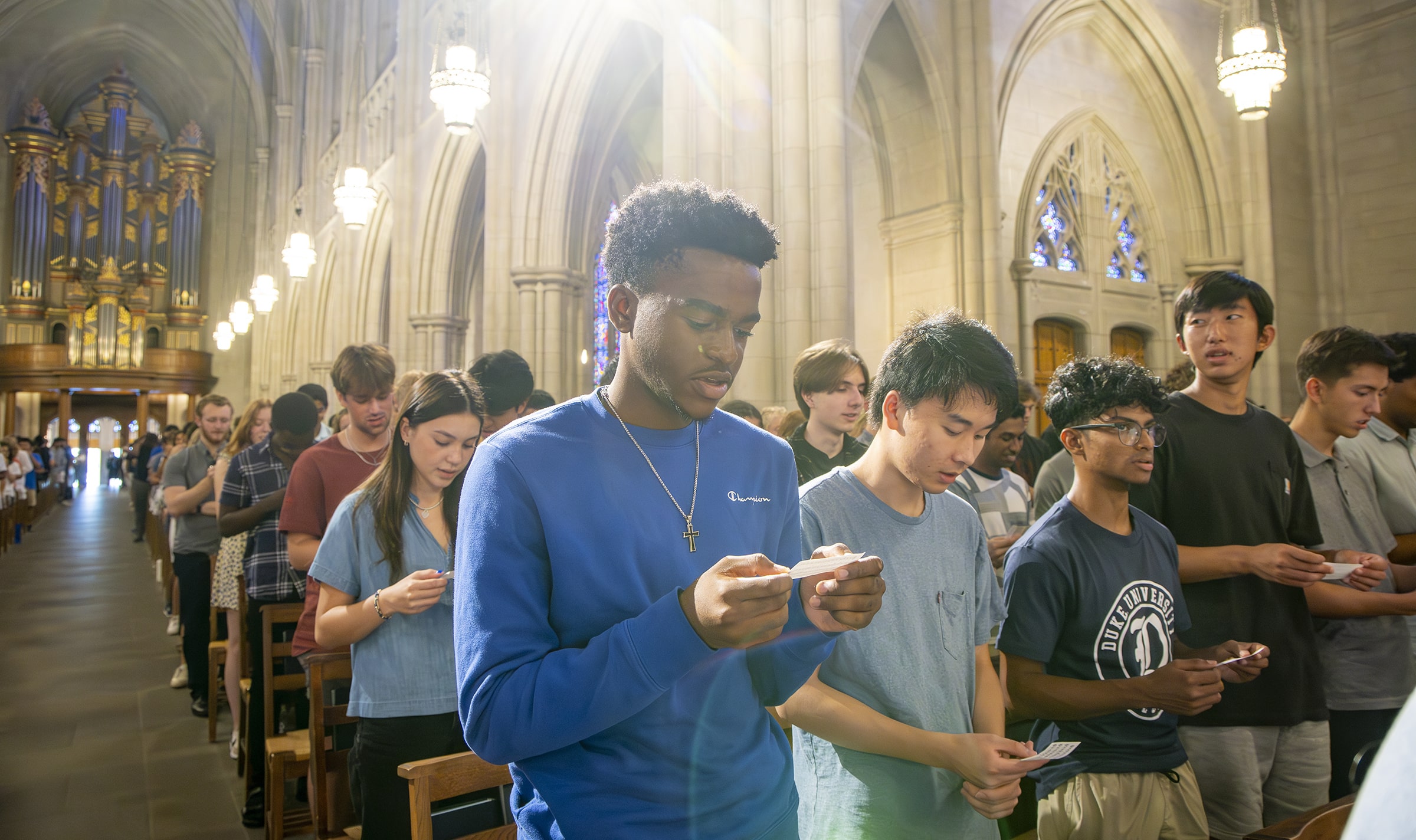 Diversity Makes Better Engineers
An optimist sees the glass as half full. A pessimist? Half empty. An engineer sees a glass that's twice as big as it needs to be. Point is, engineers see things differently. Duke engineers see things very differently. Why use glass at all? Can we create a more efficient material? Ooh, should we include a water quality sensor? Here, we value different backgrounds and ways of thinking—because new approaches generate new solutions.
Our commitment to diversity, equity and inclusion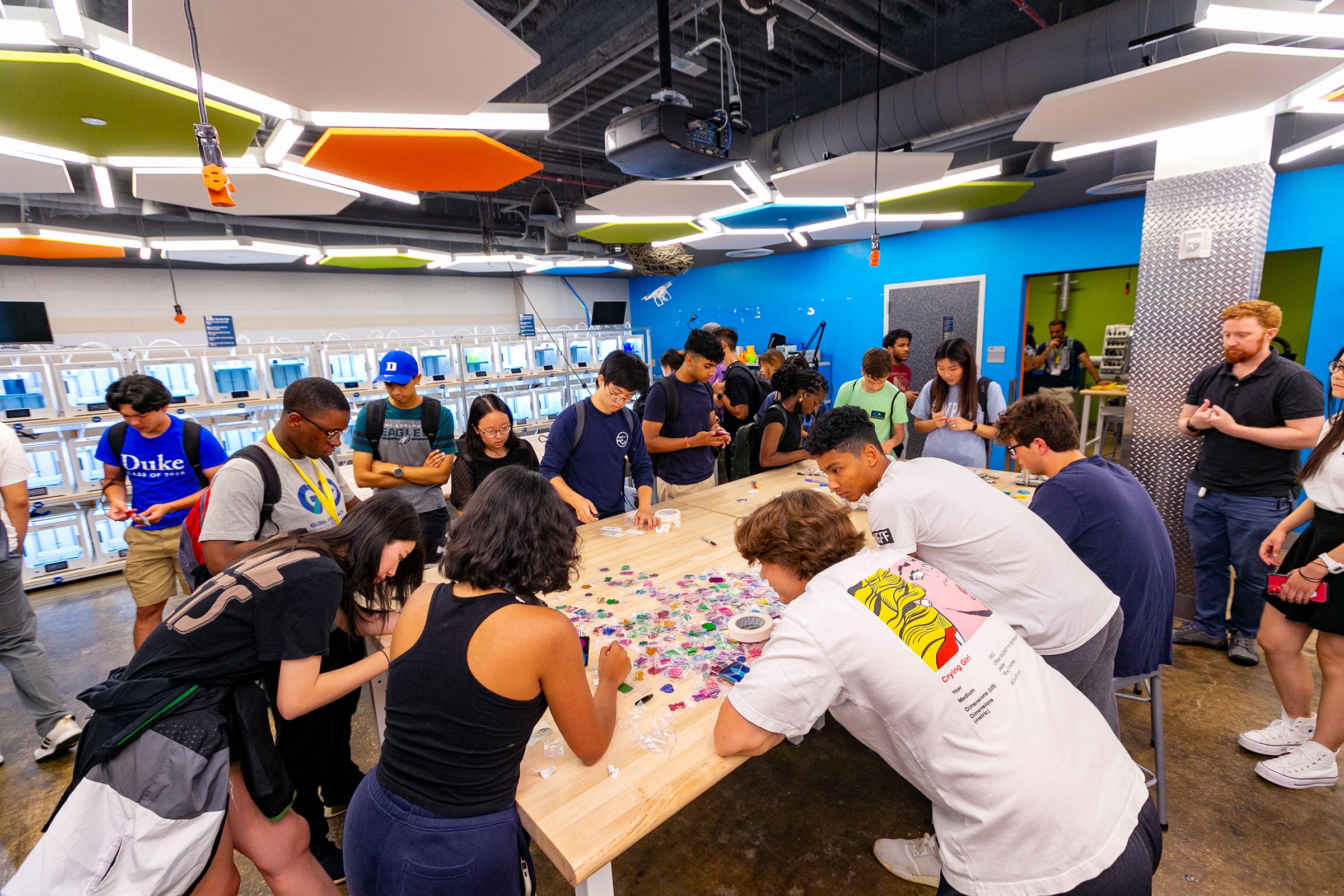 Student Entrepreneurship: Engineering Confidence
In classrooms and design labs, in the coffee bar and under the red maple in the quad, Duke engineers are always solving problems. Born on campus, those solutions must find their way into the world. That's why we believe it's vital to teach our undergraduate students the entrepreneurial skills, and infuse them with the confidence, to transform problem-solving ideas into high-impact ventures.
Explore entrepreneurship
Mentorship: (More than) a Bit of Advice
What's the best bit of advice you ever received? Throughout your time at Duke Engineering, it will gain some company. Your advising team includes your academic dean, a dedicated faculty advisor, volunteer upper-class students and directors of academic engagement specializing in areas such as global and civic engagement. And that's just for starters—as your interests crystallize, your mentorship network will only grow.
Learn more about advising resources
Campus Life: The Duke Community
There's a palpable energy on Duke's campus, the result of connections being forged, creativity being sparked, and ideas being born. Tap into that energy—you're going to need it. You've got 8,600+ acres to roam and the city of Durham to discover; 1,700 classmates to meet; 27 varsity, Division I teams to cheer on; and Midnight Breakfast to nosh. More pancakes?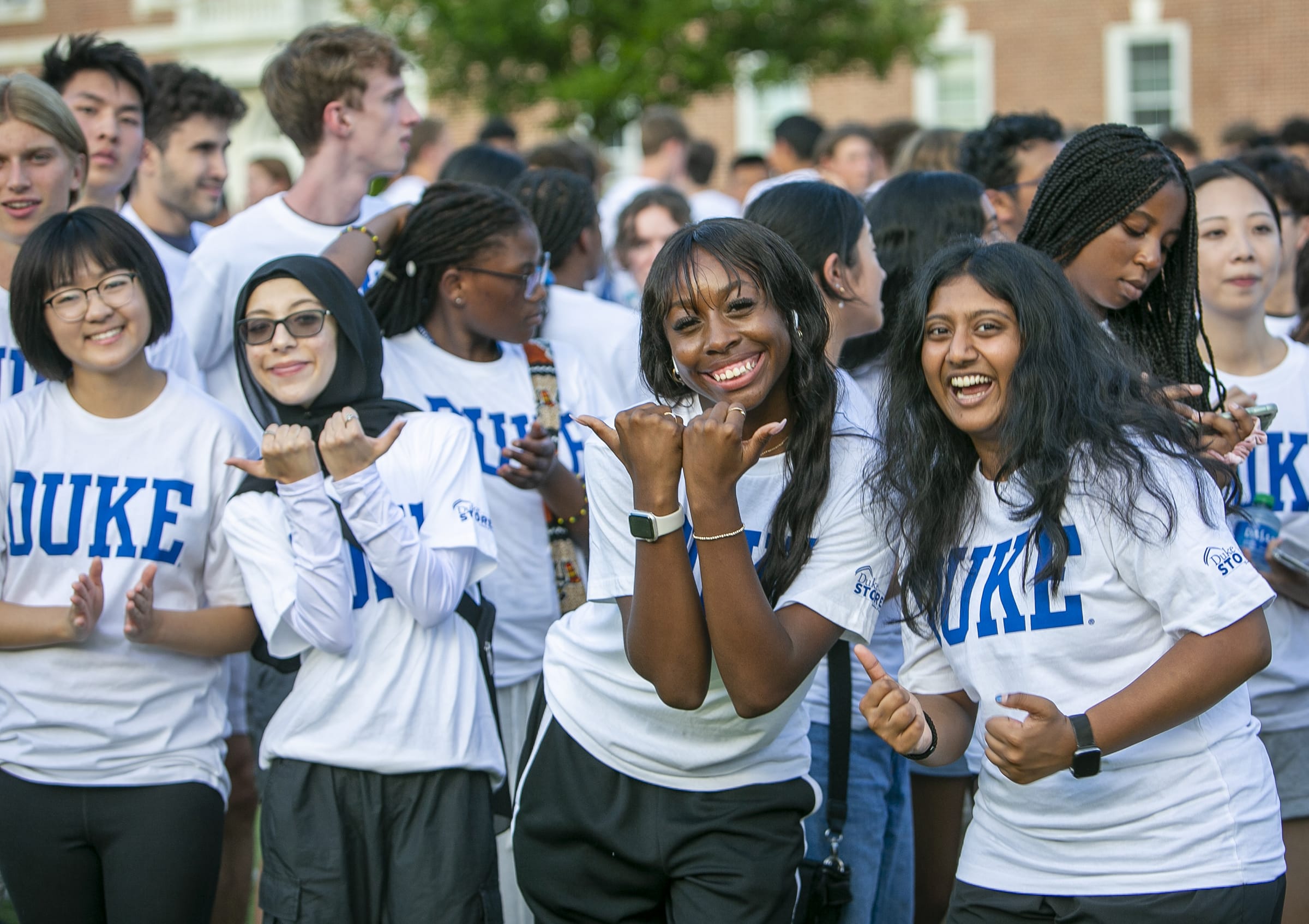 Take a Tour
To truly capture Duke's essence, connect with our students, faculty, staff and alumni. Their collaborative spirit embodies what Duke is all about. Whether you join us virtually, in person, or both, know that visiting isn't a factor in the admissions decision. We look forward to welcoming you!
Interested in joining our community?
Join the undergraduate admissions mailing list to receive future mailings.