More than a Skill. A Mindset.
Creating impact is about more than mastering a set of skills. It's a way of looking at the world. Engaged engineers need to understand how solutions will affect communities beyond their clients and how to design products that people will choose to use.
That's where developing an entrepreneurial mindset comes in. Through engaging programs and inspiring active-learning spaces, you can develop a lifelong entrepreneurial approach to problem-solving, innovation and value creation.
Active, Design-Focused Learning
Garages for Ideas, Not Cars
You need a place to build, and Duke has spaces for that, bristling with tools and prototyping technology. (Well, sometimes our garage labs hold cars. You've got to tinker with your Guinness World Record high-efficiency vehicle somewhere.)
The Foundry
Just down Science Drive, beneath Gross Hall, you'll find a 7,600-square-foot maker space dedicated to helping students build their ideas from the ground up. A tinkerer's toy shop, it boasts an array of advanced tools, including direct metal printing.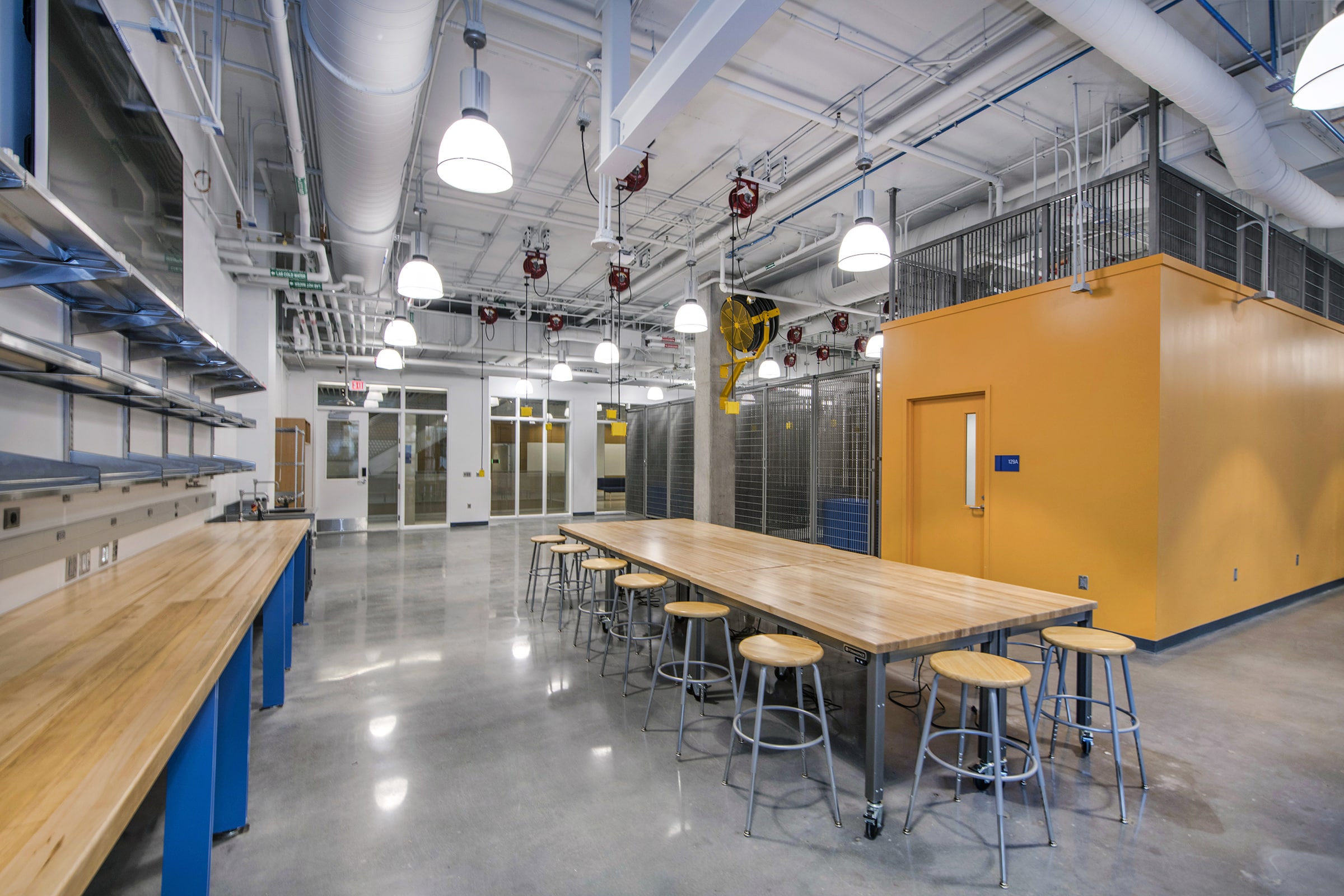 Wilkinson Garage Labs
Flexible, tool-filled design/build spaces on the main level of the Wilkinson Building feature floor-to-ceiling exterior doors that open onto a wide patio. When you visit, let our students show you around.
Co-Lab Studio
Our neighbor just across Telcom Drive is a technology engagement center filled with prototyping equipment, including laser cutting, laser sintering using nylon powder and a king-sized polymer 3D printer with a build volume of two cubic feet.
Christensen Family Center for Innovation
Based in the Wilkinson Building, the Christensen Family Center for Innovation is the hub for students who want to solve problems, one product at a time.
Support for Student Founders
Baquerizo Innovation Grant
A. James Clark Scholars
Innovation Studio
1:1 Coaching