Entrepreneurship
Innovation for Good. Innovation for All.
The journey from problem to product is a path with twists and turns, pinch points and dead ends. It's always easier if you go with someone who's made the trip before. Here at Duke, we've assembled a team of seasoned entrepreneurs who've traveled that path and returned with insightful stories to tell and lessons to convey. We're creating novel systems and structures to study the process of innovation, discovering how it can be made faster, cheaper and easier, and implementing those discoveries right away. We are creating active, meaningful partnerships not only among faculty, staff and students, but with alumni, industry and our neighbors around the world.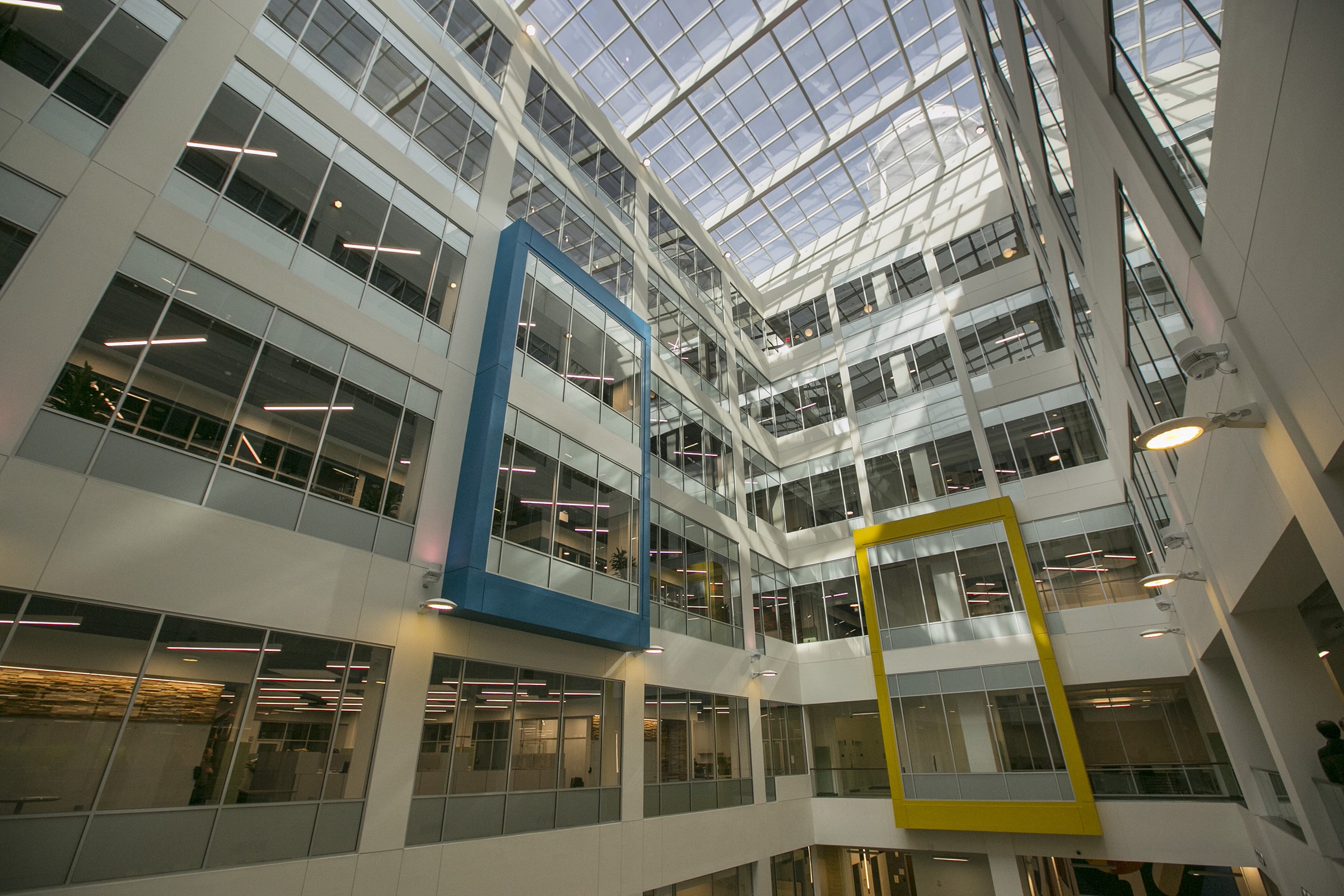 As a Duke student, I appreciated Duke's emphasis on entrepreneurship, innovation and ethics, which helped me better understand the role of startups in creating positive change in the world. It was inspiring to be part of a community of like-minded individuals, who shared my passion for positively impacting society.

Class of 2020 and co-founder, Capd Period
The Christensen Family Center for Innovation
CFCI, headquartered in a flexible, creative space in our state-of-the-science Wilkinson Building, is designed to actively reduce the friction that innovators encounter when starting out. With our deep experience in engineering design, CFCI's expertise and programs empower technology innovators to take on authentic problems in their communities. The goal is to create real and lasting value for the innovator, their customers, and society. The center offers access to methodologies, experiences and expert coaching to help founders reach their full potential.
Duke-Coulter Partnership
Powered by the legacy of one of the 20th century's most impactful inventors, Duke's partnership with the Wallace H. Coulter Foundation has spun out 17 companies and 22 licenses to industry since 2006. Our innovator teams develop new products that improve health care and benefit patients. In that time, more than $15 million in grants have supported 70 projects, each co-led by a Duke biomedical engineer and a Duke Health clinician, attracting more than $950 million in follow-on funding.
Student Entrepreneurship
Both undergraduate and graduate innovators have the opportunity for personalized guidance from experienced entrepreneurs. Specialized programs, including graduate and undergraduate curricular certificates, an elective track within our Master of Engineering Management, and the A. James Clark Scholars program provide sustained and deep explorations of the process of innovation. Students have access to funding and resources to support the development of their entrepreneurial projects, including the $20,000 Baquerizo Innovation Grant.
Opportunities Include:
BME Design Fellows
EGR 102: Design 2 Deliver
Tool-filled maker spaces
Contact Us
Executive in Residence in the Pratt School of Engineering