Advising
A Whole-Student Approach
We think advising should solve problems, manage uncertainty and open doors. Plus, it should support your well being while challenging and inspiring you.
Advising is really an extended, deeply engaged dialogue on living a life of purpose. Let's start talking.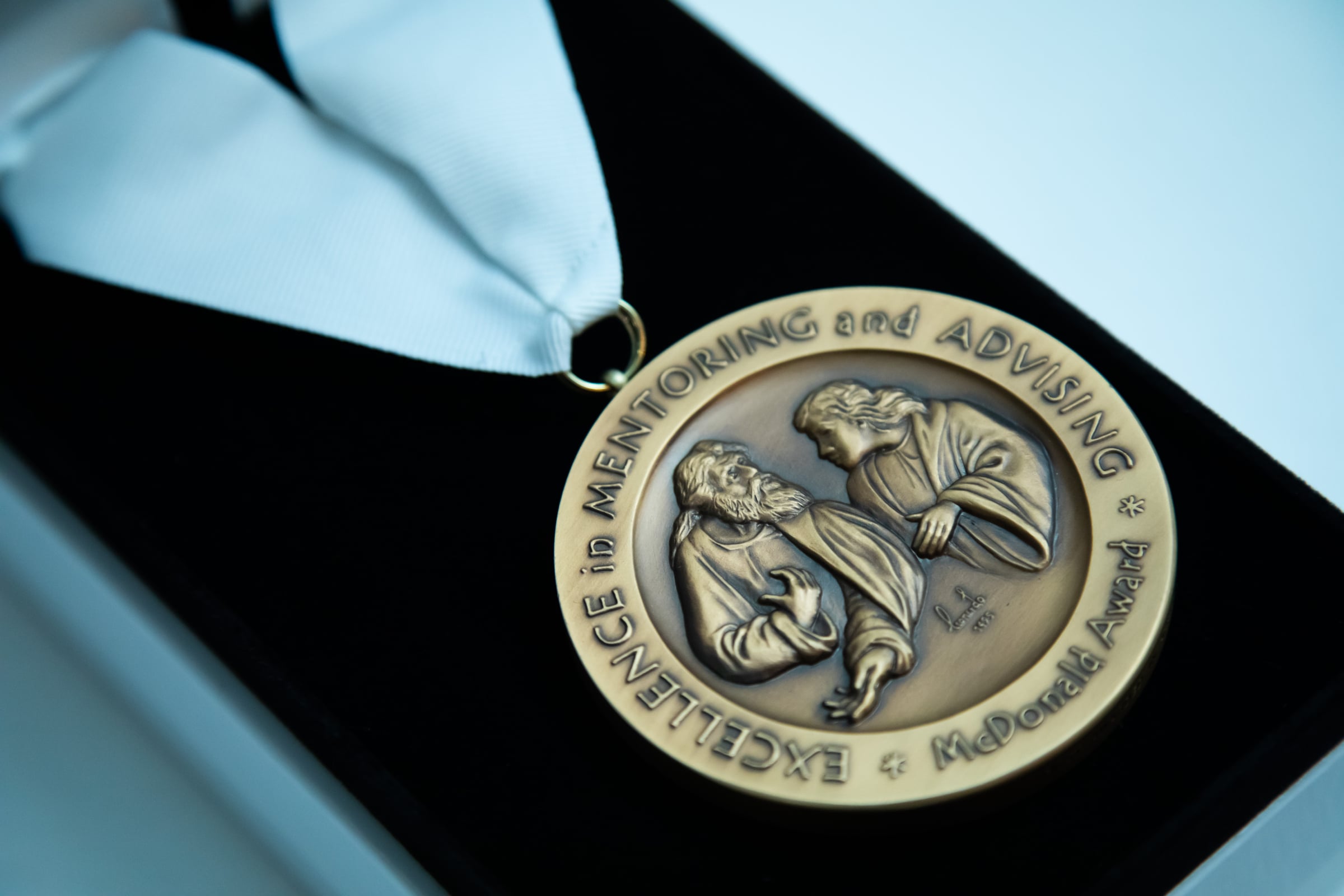 Undergraduate Students
The transition to college is complex. Figuring out how to find help shouldn't be. 360 Coaching is the answer.
To help our newest students thrive, we've designed a first-year approach for each student that provides more than an advisor. You'll be welcomed into a team that forms an entire network of support.

On day one, you'll meet your 360 Coach, a specially trained faculty member you will meet with regularly. You'll discuss course selection, but the conversation extends much further. Your coach is your navigator through the web of academic systems. As you identify your needs, your coach is also your gateway, securely connecting you to Duke student support services.

The expert on your team. You will be assigned an academic dean in your first year, and you'll work with this academic wizard throughout your time at Duke Engineering. An academic dean supplements your departmental advisor and connects you with opportunities and support services.

As your career at Duke progresses, you select a major and a home department. There, you'll work with a faculty member to maximize your experience at Duke. Have you considered a certificate program? Would you like to try independent study? Your departmental advisor can help you decide.

The E-Team is composed of volunteer, upper-class engineering students eager to help incoming first-year students learn the ropes of engineering at Duke.

The team's mission is to assist first-year engineering students in their transition to Duke by creating an immediate network of support with engineering students who can answer questions, share experiences and offer advice.
Graduate Students
Mentoring of our graduate students begins, really, before Day One. During the admission and matriculation process, you'll meet faculty and leading students, and begin an immersive discussion about interests and purpose.
The director of graduate or master's study in your department—and their colleagues—are major sources of support during your time at Duke. Directors oversee the students in their programs and are often the first place to check when you've got a question.

A broad mentoring network for each PhD student will be a hallmark of your Duke Engineering experience. Your academic department will help you form a personal mentoring team that includes faculty members and senior PhD students.

From health and wellness support to post-degree career planning to exploring cultural diversity to exercising your personal interests through student groups, Student Affairs has got you covered.
Wellness Center
Appropriately, the Student Wellness Center is located in the heart of campus.
Programs offered include
Medical services
Stress and anxiety management
Counseling and psychological services