Life in Durham
Where Tech Town Opportunities Meet Southern Hospitality
Duke is seamlessly interwoven into the tapestry of Durham, North Carolina, a historically vibrant community The New York Times described as "re-energized by a youth-driven renaissance."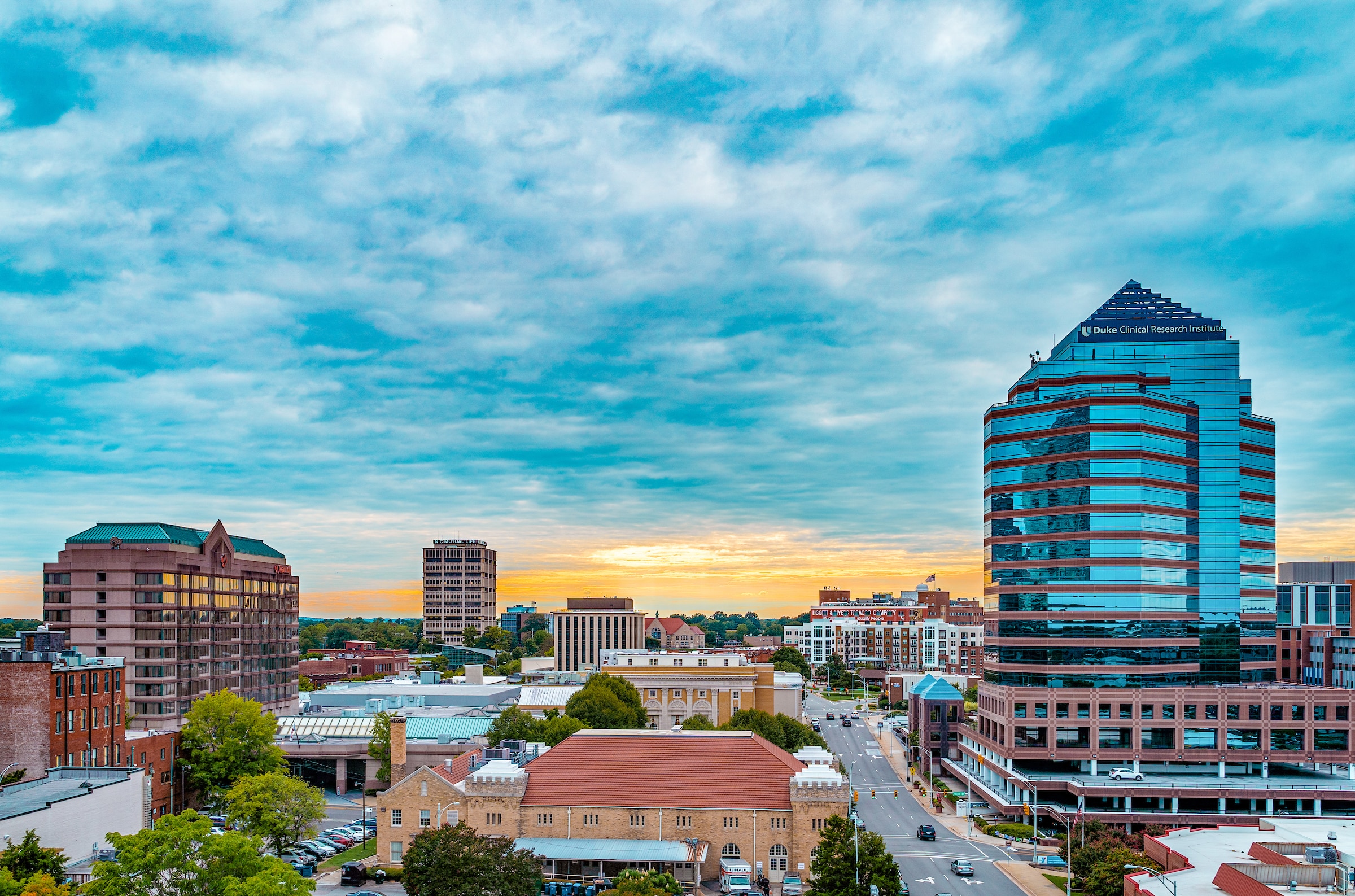 Around here, we're not just passionate about basketball. We're equally committed to community ties, inclusivity, inventive spirit—and, of course, the quest for that perfect fried fish sandwich.
Nestled in North Carolina's verdant, ever-evolving Piedmont region, we're just a drive away from sun-kissed Atlantic shores and the refreshing embrace of Blue Ridge mountaintops.
With its rich history, distinctive character and thriving economy, it's no wonder Durham is consistently ranked as one of the best places to live in the United States.
Meet Durham's icon — "Major"
Major is one ton of bronze (with at least that much in grit and resilience) sculpted by Michael Waller and Leah Foushee. Locals rub his nose for luck. Come check out Durham and see if the Bull City's charm wins you over.
Keep Exploring
From the sea to the mountains—and in the cities and small towns between—there's a brewery, gallery, neighborhood, theater, park or river for every taste.