You are here
Baby Boom: Engineering Healthy Beginnings
Duke Forward allowed us to support research and initiatives focused on training leaders to address society's most pressing challenges
When you give to Duke, you give to a community that gives to other communities. Duke alumni and now adjunct professors Vamsee Pamula Ph.D.'01 and Richard West B.S.E.'79 learned this firsthand as they launched their company, Baebies.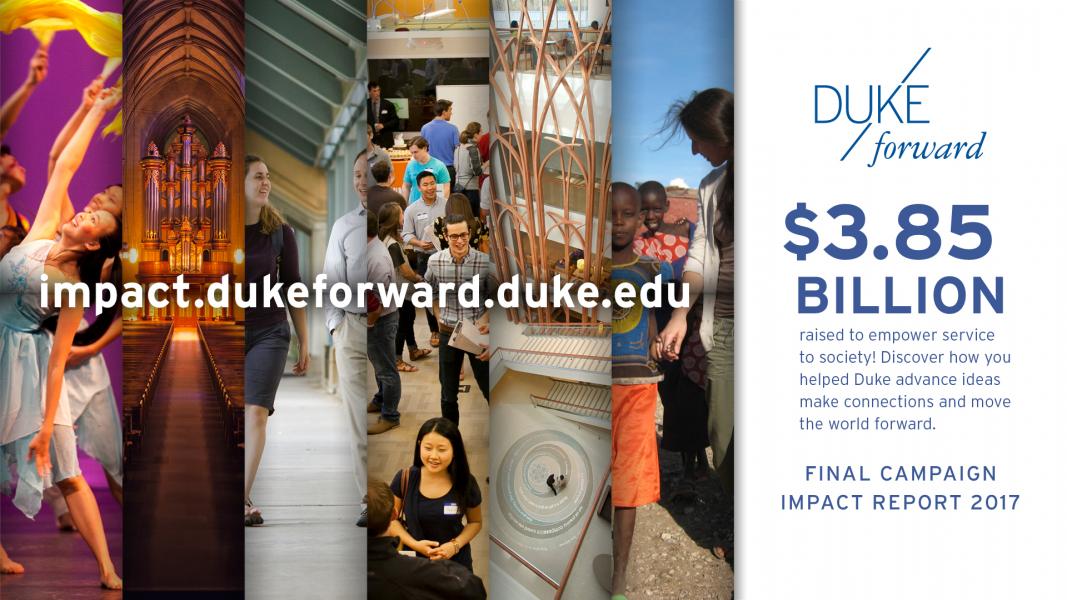 Baebies was one of the first to receive funding from the Duke Angel Network, which brings Duke's entrepreneurial community together to empower businesses that better our world. It develops newborn screening technology and pediatric tests to detect diseases and treatable conditions.
Pamula and West founded their company on the premise that every baby deserves a healthy start regardless of socioeconomic status or geographical location.
See how Pamula and West have tapped into the vast network of Duke distinguished alumni and faculty to build their groundbreaking company and make pediatric health care more efficient and accessible worldwide.
Duke Forward, Duke University's seven-year fundraising campaign, raised $3.85 billion between July 1, 2010, and June 30, 2017. The campaign allowed us to enrich the student experience in and out of the classroom, invest in exceptional faculty, and support research and initiatives focused on training leaders to address society's most pressing challenges. Every dollar donated to Duke's 10 schools and units, Duke Health, or university programs and initiatives counted toward the campaign's goal. To learn more about the campaign impact and Duke's giving options, visit giving.duke.edu.