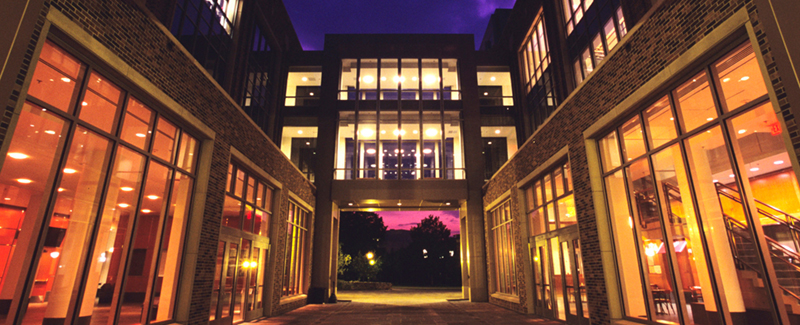 Accelerating Our Upward Trajectory
5-Year Strategic Priorities for the Pratt School of Engineering – Academic Years 2013-2018
Duke's Pratt School of Engineering embarked on a strategic planning process in summer 2013 with the goal of identifying high-level priorities to guide the school's progress over the next five years.
The six-month planning process involved analysis of key metrics reflecting values important to our school, as well as discussion with department chairs, faculty, administrative leaders, graduate and undergraduate students, and the Pratt Board of Visitors.  
The following strategic priorities reflect our shared vision for making our school even stronger five years from now than it is today—and for continuing to accelerate Pratt's upward trajectory into the highest echelon of engineering schools.
By pursuing these priorities, we ultimately seek to advance the mission and core educational and research goals for engineering at Duke:
Mission:
The mission of the Pratt School of Engineering is to provide a rigorous engineering education for our students, enabling them to lead productive, rewarding and ethical lives for the betterment of society. Our aspiration is for Pratt students and faculty to be catalysts for generating and integrating knowledge across the disciplines in order to address complex issues facing a global society. We are committed to upholding Duke's Guiding Principles of trustworthiness, respect, diversity, learning and teamwork.
Core Educational Goal:
Prepare Duke engineering graduates to be leaders and innovators in the 21st-century workforce who use knowledge in the service of society
Core Research Goal:
Engage in leading-edge research that involves fundamental discoveries applied to the grand challenges of our time
Five-Year Strategic Priorities
1. Enhance undergraduate learning opportunities to prepare students who are equipped to solve societal challenges
Be a model for learner-centric pedagogies; create mechanisms to support new educational approaches and assess progress.
Extend the Grand Challenge Scholars program both nationally and to a broader Duke undergraduate population.
Leverage Duke University's Bass Connections program to enhance cross-disciplinary, collaborative learning.
2. Pursue innovative and innovation education at the BS, Master's, and PhD levels
Provide focused education in innovation and entrepreneurship.
Cultivate student-led engagement activities by providing an environment that encourages student entrepreneurship and leadership.
Strengthen innovative programs that are differentiators for Pratt graduate education, including PhD Plus and Vest Scholars; leverage Bass Connections program for graduate as well as undergraduate students. 
3. Recruit and retain excellent faculty
"Hire higher":Add quality and diversity to our faculty through conducting five to seven searches per year, with the aim of growing the faculty size by a net of one to two per year.
Leverage the 10 Vinik Grand Challenge Endowed Chairs and other philanthropy to honor current faculty and recruit new faculty at both junior and senior levels.
Provide staff and research resources to support the continued excellence of current faculty.
4. Build on Pratt's research strengths
Cultivate six to seven key research areas in which we are nationally recognized as the premier institution.
Explore opportunities to spin off a Duke Engineering Research Institute (DERI) to allow more programmatic flexibility to pursue emerging engineering research opportunities in collaboration with industry and government partners. 
Compete for and win large center grants, including a National Science Foundation Engineering Research Center (ERC) or similar competition.
Continue seed grants and incentives for faculty to compete "pound for kilogram" with larger schools on individual investigator grants, such that Pratt's total funding received compares favorably with those of top engineering schools.
5. Optimize staff and infrastructure to support educational programs and research growth
Raise remaining funds to enable construction of the planned new building to add space that supports the faculty's ambitious vision for engineering education and research programs.
Continue renovations of existing facilities to ensure space supports current education and research goals.
"Hire higher": Attract and retain the best staff to ensure the level of administrative support necessary for top-quality education and research programs.
6. Broaden the Pratt ecosystem
Deepen alumni-student, alumni-faculty and industry connections to enhance the student experience and enrich our research programs.
Explore new structures for technology transfer that foster a culture of entrepreneurship and innovation.
Add Entrepreneurs- and Scholars-in-Residence.
Expand Pratt's trifold presence and visibility: on the Durham campus, around the globe and online.
7. Complete growth plan for master's and PhD programs
Achieve goal of five PhD students per tenure-track faculty member (up from 4.23 in FY 2013) and 100 PhDs graduating per year.
Continue to grow master's programs to reach a steady state total of 600 students (up from 436 students in FY 2013).
8. Build upon strengths in Materials Science to create a nationally recognized program
Leverage research centers and broad strengths in biomaterials, the computational materials genome project, metamaterials and acoustic metamaterials.
9.  Promote a diverse faculty, staff and student population and enable an inclusive environment
Recruit a Director of Diversity in Engineering and establish a standing committee of faculty, staff and students on Diversity and Inclusion.
Develop a strategic plan with measurable outcomes.