Chen Wins IEEE 2022 Edward J. McCluskey Technical Achievement Award
1/27
Pratt School of Engineering
Duke professor Yiran Chen is the third faculty member in the Department of Electrical and Computer Engineering to capture the prestigious award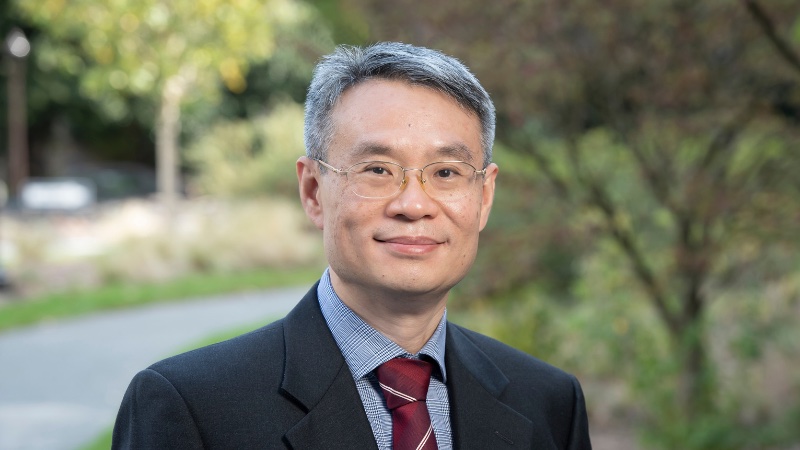 Duke professor of Electrical and Computer Engineering (ECE) Yiran Chen has won the 2022 Edward J. McCluskey Technical Achievement Award. The award is administered by the IEEE, and recognizes "the outstanding and innovative contributions to the fields of computer and information science and engineering or computer technology," according to the organization. Chen was cited for his contributions to new, nonvolatile memory technologies and their applications, which have enabled significant advances in the field.
At Duke, Chen leads the NSF-funded Athena center, which seeks to reimagine mobile devices. He also directs the Alternative Sustainable & Intelligent Computing (ASIC) consortium, a center focused on emerging computing platforms for cognitive applications, and co-directs the Duke Center for Computational Evolutionary Intelligence, which develops innovative memory and storage systems and new applications for machine learning, neuromorphic computing and mobile computing systems.  
Chen is the third faculty member in Duke ECE to win the award, following Krishnendu Chakrabarty in 2015 and Kishor Trivedi in 2008. Based on 2021 data, only the Department of Computer Science at the University of Illinois at Urbana-Champaign has more honorees within a single department, with four awardees; like Duke ECE, the Department of Computer Science at the University of California, Los Angeles boasts three recipients, as does IBM.